So did you all have a very Happy New Year? Scott and I didn't really do anything special since he has to work today. We just hung out at home chowing down on some yummy appetizers and having a Rules of Engagement marathon. Exciting, right? Honestly, I love just having a low key night with my favorite guy. We never have been the type to do something uberly glamorous and that's okay with me. We always have fun when we are together and so that works for me.


I am so excited that it's a brand new year and I know that this is going to be the a great one for us!! I know that God has awesome things in store for us this year, and I can't wait to see what comes of 2011. Yesterday Scott and I were talking about the "house to-do" list for 2011 and the biggest project we have it to finish our 2nd bathroom upstairs. If you remember, when we built our home we only had them rough in the plumbing for our 2nd bath. We are currently using it as a closet, but we really want to get it finished up this year not only because we will need it for our future little bambinos, but it will be so nice to a full guest bathroom for company.
With this in mind, I was so excited that I was contacted by
Ovestock.com
the other day! They asked me if I would be interested in working with them to offer a special discount to my readers. Of course, I was SO thrilled about this and couldn't pass it up! If you aren't familiar with Overstock.com, they only have everything and anything you could ever need, and not only that they ship your entire order no matter how big or small for only $2.95! Can you believe how great that is?!
I absolutely love their site and if you remember I got my
gorgeous kitchen chandelier
from there. I am so glad that we got our chandelier from there! If you remember I had a horrible experience with the initial fixture I ordered, and thankfully I was able to get my money back for the first one that I ordered, and then went over to Overstock.com and bought the one we have. Not only was their selection way more amazing, but I ended up saving $60 over the other fixture I had initially ordered from another site. You absolutely cannot beat that!! After having the worst online ordering experience of my life, and then ordering from Overstock.com it was like night and day! There prices were great, the quality of the fixture is wonderful, and I received it so quickly! I can't believe that I didn't think of them in the first place, and I know that I won't make the same mistake again.
I was just browsing through their site, looking for all the things that we will need for our 2nd bathroom revamp and I found so many things that I am in love with! Here's a sampling of some of the things I am eying for the finishing touches we will need.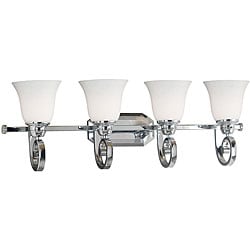 Love this
light fixture!
It's absolutely gorgeous and totally in our price range!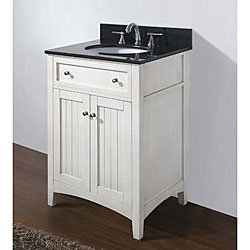 How adorable is this
vanity?!
I love love love it, and it totally fits our style!
I am in LOVE with
oval mirrors!
We have one in our 1/2 bath and I really want to carry that into the next bathroom too!
So, here's the exciting part! They are offering all my readers a 10% discount on your next order with them!! Like I said there is so much on their site to choose from, that you can use this 10% off for almost anything you need. What a great way to start a new year! I know I love saving when I can, and this is a great offer!
So, here's your code to save!! ?121745?
The code never expires, but can only be used once per email address. I'm so excited to share this offer with you all and I really hope that it's something you take advantage of. I know that I will! Big thanks to Overstock.com for offering this to my readers!
HAPPY NEW YEAR EVERYONE!!!!!!!!!!!!
***

All the ideas and opinions expressed are my own. No monetary compensation was received for doing this post, however, I was provided with a discount code.*****