oh mondays!!! i am sitting here at work thinking about the highlights of this evening, and one of them is that gossip girl is on tonight!!! with that thought, i began to think about why i love that show so much. not only is the storyline AMAZING, but one of the things i love most is the fashion!! every time i watch it, it makes me want to live in the upper east side of manhanttan!!! one of the things that i love most about the fashion on the show is one of the main characters, blair [played by leighton messter] has the most AMAZING headbands that i have ever seen in my life and i want to own ALL of them!!

my love for headbands can be attributed back to the days of laguna beach, where lauren conrad [known as LC at the time] always seemed to have them on. i adored her headbands, and ever since then my affections for them have only grown, and becoming a gossip girl fan has only left me wanting to expand my collection even more! blair has a headband for every outfit, every season, and they always look amazing!! i love the bright colors, bold patterns, and BIG bows they have! if i could steal anyone's wardrobe it would definitely be hers!!

anyways, here are some of my favorites from the show!!!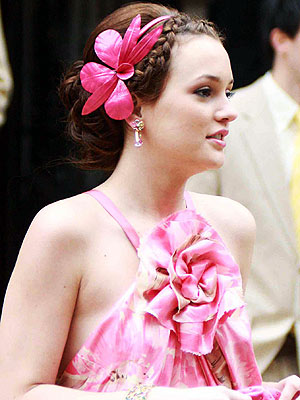 which one do you LOVE??!!!